Acorn Building Services EST 1984..
Welcome.....Your Local Builders..
Please Note: We will always try to better any other genuine quotation that you may recieve,, with very competative Quotations.......
Tel 0800 840 2127...
Anytime Mobile.. 07712 269388
Main Office.. 0113 2581825
Extensions, Renovations, Specialists....
Pictures Below......please scroll down..
Welcome to Acorn, For all types of building work
We are a well established, family run company originally starting in Bradford in 1985 then moving to the Leeds area in 1995 and expanding further...offering an oustanding service in the building trade.
We cover all aspects of the building trade and carry out all types of work, from small renovation works in domestic houses, to building extensions, new builds and commercial maintenance contracts etc...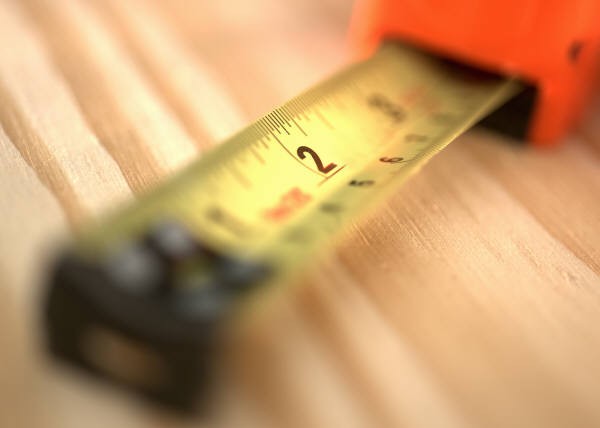 We also cover shop fitting and office refurbishments, which we have recently completed in Leeds. Also new builds from the start (with plans etc) to the finished project. With all our expertese and experience we can cut the cost of your project.
There are three divisions to our company as Below:
Joinery and building...
We carry out all types of joinery and building work from full house renovations to small repairs. Also we undertake shop fitting work like office refurbs and suspended ceilings etc.. Our joinery and building team work closely together to ensure that all the customer requirements are carried out to the highest specification.
Construction...
We have a dedicated team of builders that carry out the larger jobs and specialise in extensions and new builds. They can complete the full package from drawings to build completion to a very high standard.
Maintenance...
We have a superbly dedicated maintenance team that travel up and down the country carrying out maintenance work for shops and offices etc.
The maintenance work is the smaller but just as important jobs like repairs to shop fronts, doors and bar repairs etc... Our team are widely experienced and will stride to meet your deadlines and time scales. We are proud to have such a dedicated and enthusiastic team who have yours, the customer's interests and total satisfaction at heart.
Click... the box below to send a FREE..quick responce message...
Note: We respond to all enquiries and messages very promptly....Thank you....
Most of our work team are either City & Guilds Qualified in the joinery and building trades or they are fully qualified in their own profession. e.g. all the electricians are fully NIECA qualified and plumbers are corgi registered etc.
We are very competitive with are Quotations, and will not be beaten on price. We do not compromise with our very high standards of workmanship and our customers are up most in our minds. We aim for your total satisfaction and keeping your costs to a minimum.
Whatever your building requirements or needs are, we cover it....Call today for a Free quotation..
Please Note: We have recently branched out into the new no smoking legist ration...designing and building permanent/semi permanent outside smoking shelters, canopies etc. See pictures....
Click on the links......At the top of page to match your needs.... or to find out more about us...
Below are just a handful of pictures of the lads at work and the type of work we have done....
Above; checking out some levels for a new build we did in Horsforth Leeds.....

Above: This is Terry, one of our brickies,, working on an extension we did in Shadwell Leeds.

Above: This is a staircase we made and fit in a new house build. It is sat on an oak floor with oak doors, skirting's and architrave to match..

The staircase is made from beech and oak with dark glass panels and stainless steel brackets, the overall finish looks fantastic...

Above: This is the inside of a open plan extension we did, finished with oak flooring. We also did the timber decking to the outside of the extention..

Above: This is a fireplace we did in a new build we built in Horsforth,, We built out the wall forming alcoves with light in for affect, the fireplace is a class one fireplace with a multifuel woodburning stove and inset lighting, with an large oak beam over the fireplace for effect..(notice the glass cieling in the lounge we did)..

Above: This is a kitchen extention we did in Harrogate,external work just finished, getting it ready for ceilings,flooring, windows and plaster,then units, etc.

Above: This is an office refurb we did in Leeds City Centre ..with glass partitioning and curved stepped designed suspended ceiling for effect etc...

Above: This is a large stone, double garage we built in Horsforth Leeds...

Above: This is a loft conversion we did in Horsforth. This created 2 extra bedrooms and a bathroom, adding a considarable amount to the value of the property.

Above: This is Mark our apprentice Joiner fixing up some office partitioning in Leeds City Centre..

Above: Office Partition and new suspended ceiling we did in Leeds City Centre..

Above: This is a 8 bed detached house we built in Horsforth Leeds, built from stone with a Victorian style look with high ceiling and steep pitched roofs..

Designed and built by Acorn builders....

Above: Our vans....

Above: Our plasterers. Pete and Dave.. working on a loft conversion we did in Horsforth..(look at the

glass like finish to the wall on the right)....
More Pictures for other work, on tabs at top of page..
Above... This is just a sample of the work we have carried out in and around the Leeds, Harrogate and the Aire valley area, ranging from extensions to new builds, to office refurbishments, etc....please click on the tabs above for more examples of work we do...Thanks for looking.. Click at top of the page for more